Disclosure: Affiliate and referral links are also used in this post. All thoughts and opinions are my own! Read full disclosure here.
There is no denying that Disney World is expensive, but here are some ways you can save money on your trip!
1. Never Pay Full Price
Disney World Resort often has discounts and even if you book ahead, they will honor a better rate should you find one later!
Mouse Savers
is a great site for finding discounts and deals!
If you have a
Disney World
account, you can opt-in to receive emails from them as well! They will send any current deals and discounts to you that way as well! It's free to create an account, so go ahead and do that if you haven't!
You can often get cheaper tickets at
Undiscovered Tourist
as well! I didn't use them to buy our Disney tickets because I hadn't heard of them before I already bought them, but I did use them for our Universal Orlando tickets and we had no issues. They are one of the most trusted ticket sites for these parks!
2. Buy Disney Gear Outside of the Park
You can easily find Disney themed merchandise outside of the park for a cheaper price, so avoid things like plush characters and clothes. Even the Disney Store (Shop Disney online) has cheaper merchandise than in the park, so if you are looking for something that says "2018" or whatever year it is you plan on going, opt to look there first.
Instead, opt for souvenirs that you know you can't get outside of the park, like the limited edition Mickey ears (rose gold and millennial pink are currently popular) or smaller things like magnets and keychains.
3. Drink Water - Skip Soda
Water is free! Just bring a water bottle with you and you can fill it at any water fountain when needed. There are plenty of water fountains in the parks! Plus water is healthier!
4. Skip The Dining Plan & Bring Your Own Food
Yes, the dining plan can save you money, but it is still more expensive than just getting groceries delivered and bringing your own food to the park. As long as it doesn't have to be microwaved, you can bring it to the park, so sandwiches, granola bars, chips, etc are great options!
Garden Grocer
will deliver to select Disney World resorts. Be sure to check with your hotel if they allow this or not before ordering!
If you are renting a car, then you can also just drive to the nearest grocery store and shop yourself!
Some of the resorts do sale staples, at a higher price of course, but I remember seeing bread and other snacks at the Art of Animation resort. My guess is it will still be cheaper than park food, but definitely not as cheap as at the grocery store as you are paying for convenience.
5. Use The Disney Visa Card
If you are not already a
Disney Visa Cardholder
, now would be the time to
open one
! You can earn a $200 statement credit after spending $500 on purchases with your card in the first 3 months from opening an account. Spending $500 in 3 months seems like a lot, so don't open one till you are ready to book your vacation, as you will easily spend $500 on tickets and hotel costs.
If you book far enough in advance, you'll basically have that $200 credit to use at the park!
There is no annual fee and there are some awesome card perks at the parks, like a separate character meet and greet area and 10% off at select stores and dining locations!
Find out more here!
6. Use Target Red Card to buy Gift Cards
Did you know that you can actually get 5% back on Disney gift cards if you use your
red card
at Target? This wasn't something I knew until we started planning our trip!
You can use
Disney gift cards
anywhere in the park. You can even pay for your tickets and hotel (as long as it is a Disney hotel) with Disney gift cards!
This will require you to figure out your budget as you can't return gift cards, but it is an easy way to save in the long run, and it may even help you save money at the parks because you will only have so much to spend, unless you choose to spend more using a different payment method.
The other downside is the largest amount I could find is $50 in store and $100 online so you will have to go to
https://www.disneygiftcard.com/
in order to combine all your gift cards into one card as you can only enter one card online to pay for your hotel and tickets. Otherwise, you can always call guest services and pay over the phone. I ended up having to do that for tickets as my gift card wasn't going through for some reason, but they had no issues over the phone, so probably was a web glitch.
If you don't have a Target Red Card, you can
apply for one here
!
7. Skip Park Hopper & Photopass
Park hopper tickets are expensive and so not worth it. I was provided a couple for free and we attempted to do 2 parks in one day, and we totally missed out on Animal Kingdom. Granted, I had to go to the Run Disney Expo, which took an unexpected 3 hours in the middle of the day, so that might have affected our ability to successfully do both parks in one day, but there really is so much to do in each park that I highly recommend doing 1 park per day.
Disney Photopass
currently costs $169 if purchased in advance or $199 if purchased at the park or later. Each individual download is $16.95. This is something you do not need at all so that there is money saved. The cast members will use your camera or phone and take photos for you!
We didn't bother purchasing this on our trip, but still had our Magic Band scanned so I could see the photos later and I was not impressed with the quality. The ones on my phone turned out way better than the ones the photographers took at Disney World. However, there were a couple of cute photos so I did make a purchase, but instead of paying $199 just for the photos I wanted, I only paid around $50 to get the few I wanted.
8. Use Disney Transporation
Disney transportation is free if you are staying onsite! This was great as it meant we didn't have to rent a car and deal with parking. Disney has recently started charging parking fees for guests staying onsite, so if you can go without a car, do so!

If you do need a car, you can always uber or get a taxi. There is an onsite car rental as well if you need more than a quick ride.



9. Babywear or Bring Your Own Stroller
To rent a stroller it costs $15 per day, there is a multiple day discount, but depending on how long you are there, you are basically paying for a new stroller anyway. Most airlines will let you check a stroller for free, so as much of a pain it is to carry around, you will save money doing so!
Babywearing will save you from needing to bring a stroller, so I highly recommend using a baby carrier instead.
If you don't already own a baby carrier, you can currently get 25% off a Newborn Baby Bundle at
Ergobaby
!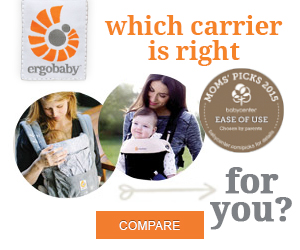 10. Skip Character Meals or opt for Breakfast
Character meals are really expensive and every character can usually be found at the park instead, for free! This may mean you have to wait in line longer, but some do have fast passes, which will help make the visits quicker. Also, some areas have multiple characters in one building (like Anna and Elsa in Epcot), which makes it faster too. Plus characters tend to spend more time talking to your little one at their meet and greet areas, at the meals, they tend to move faster as they are on a tighter schedule.
Now I love character meals, yes it's pricey, but it's an easy way to see multiple characters at once without waiting in lines, the food is good, and it's just a magical experience! If you are doing a character meal, opt for breakfast. Breakfast is the cheapest option and personally, I think the breakfast food is more kid-friendly.